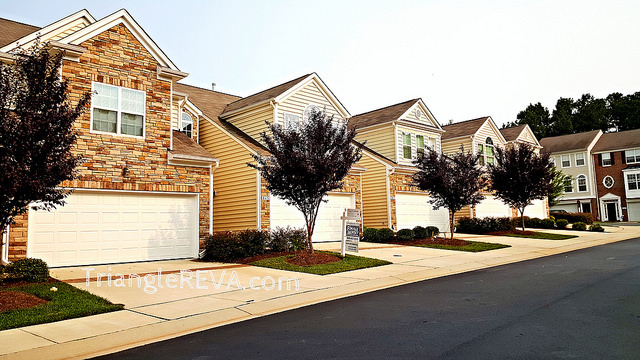 If you're a first-time home buyer or military veteran in North Carolina, you may be eligible for the NC Housing Finance Agency's tax credit, the Mortgage Credit Certificate (MCC).
What Is The Mortgage Credit Certificate?
The Mortgage Credit Certificate is a NC tax credit that allows first-time home buyers and military veterans to save up to $2,000 a year on their federal taxes. Plus, if you are buying a home in certain areas of NC, you my be able to take advantage of the MCC even if you aren't a first-time home buyer. With this 1st time home buyer tax credit, you will have more money each month for your mortgage payment. If you qualify for the MCC, you will be able to claim a federal tax credit for 30% of the interest you pay on an existing home or 50% of interest on a new construction home. The limit is $2,000 per year for each year you live in your home.
How Does This Tax Credit Work?
The MCC allows you actually reduce the amount of taxes withheld in your pay check! The NC Housing Finance Agency breaks it down with this example:
On a $148,000 mortgage with an interest rate of 4.5%, you might pay $6,660 in interest the first year. The MCC would allow you to take a federal income tax credit of $1,998 ($6,660 x 30%) for that year. Please note that you can still claim a mortgage interest deduction for the remaining 70% of the mortgage interest you paid.

You don't have to wait until tax time to reap the benefits of an MCC! Once you calculate your annual tax credit, you can revise your W-4 with your employer to reduce the amount of federal taxes withheld from your pay check. That $1,998 tax credit could then translate into an additional $167 in your monthly paycheck–money you can put toward your mortgage!
Who May Be Eligible For The MCC?
First Time Home Buyers
Military Veterans
Buyers who meet income and sales price limits.
Buyers purchasing a new or existing home in NC.
Buyers who will live in the home as a main residence within 60 days of closing.
Legal residents of the United States
What Kind Of Property Is Eligible?
New or existing single-family homes
Townhomes
Condominiums
New or used manufactured homes
Need Help Buying Your Home?
Want to know more about taking advantage of the Mortgage Credit Certificate? Contact me, REALTOR Kelly Straughn, at 919-887-5117. I'll help you navigate the process of buying a home, and I'll help you find a mortgage professional who will get you the best lending resources for your situation.