What Is The NC Home Advantage Mortgage™?
North Carolina home buyers have a number of resources available to help them buy a home. One of these is the North Carolina Housing Finance Agency's NC Home Advantage Mortgage™.
The NCHFA works to make buying a home less complicated by offering affordable mortgage opportunities.
The NC Home Advantage Mortgage™ gives both first-time and move-up buyers stable, fixed-rate mortgages and down payment assistance of up to 5% of the loan amount.
You will only have to repay the down payment if you sell, refinance, or transfer your home within 15 years. Down payment assistance is forgiven at 20% per year after 10 years in the home. So, if you're buying your dream home and plan on living there for many years, this could be a fantastic opportunity!
Additionally, military veterans and first-time buyers may be eligible to increase savings by combining the NC Home Advantage Mortgage™ with the Mortgage Credit Certificate.
Are You Eligible?
You're eligible for an NC Home Advantage Mortgage™ if you:
are buying a new or existing home in North Carolina
occupy the home as your principal residence within sixty days of closing
have an annual income that doesn't exceed $87,500
have a credit score that is 640 or higher
are applying for an FHA, USDA, VA or conventional loan through a participating lender and meet the sales price limits of the loan type
are a legal resident of the United States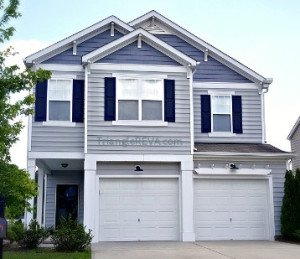 Which Properties are Eligible?
New and previously owned single-family homes
Townhomes
Condos
Duplexes
New manufactured homes (660 credit score required)
Learn More About This Program
If you're thinking about buying a home in North Carolina, the NC Home Advantage Mortgage™ might be the perfect opportunity for you! Contact us, your Five County Specialists at 919-887-5114 to learn more about this program.