So, you've got everything in order. Your finances are in check, you've found an agent, and you've been pre-approved for a mortgage. Now, it's time to get out there and look for a new home. Actually picking out a home can be one of the most stressful parts of the home-buying process. It can be a lot of pressure to decide on what home to spend years of your life in. However, these 7 tips can help make the choice a bit less nerve-wracking.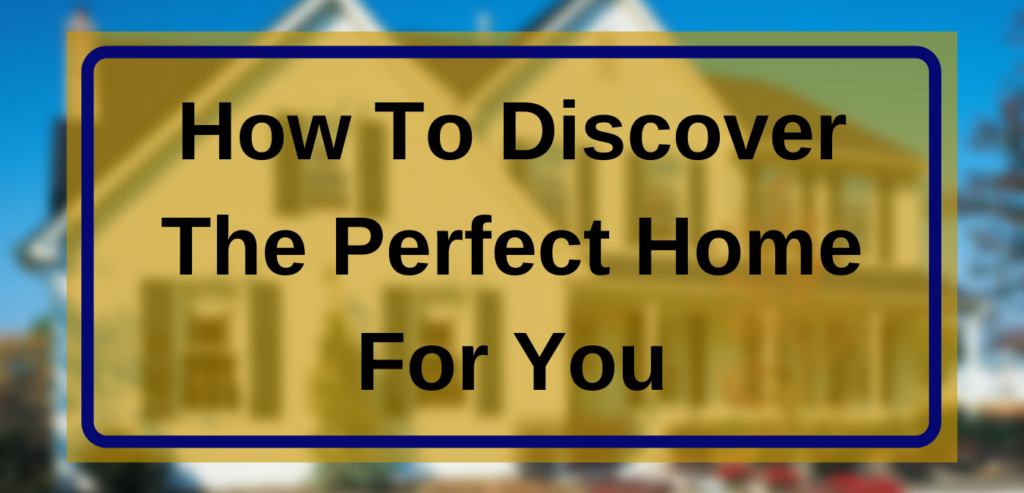 1. Know Your Must-Haves
The first step to actually picking a home is knowing your must-haves. A must-have is anything that immediately rules out a house without that feature. These are generally things you cannot live comfortably without, such as a certain location, number of bedrooms, a garage, or a 1-story house.
You shouldn't have more than a few must-haves, as that can severely limit the number of houses to pick from. As well, you don't want to be unrealistic. If your budget is $250,000, you can't expect to be able to live in the nicest neighborhood in town or have 5 acres of land while still being near the city. You need to have a realistic set of must-haves that match your budget. Once you have a shortlist, you need to stick to them.
2. Determine Your Would-Likes
Would-likes are similar to must-haves but in a lesser sense. As the name implies, would-likes are things that you would like to have but aren't as necessary as must-haves. Would-likes may include a kitchen island, a large yard, or hardwood floors. Would-likes are there to help guide you in the right direction, as well as to help if you're faced with a tough choice between 2 homes.
As with must-haves, your would-likes have to be realistic. On top of this, you shouldn't expect to find a home with all of your must-haves and would-likes. Your goal should be to check off as many would-likes as possible, while still recognizing that finding a house with all of them that is also in your budget is unrealistic.
If a home fits all or most of your must-haves AND you can add would-likes later, that house should be a contender.
3. Pay Attention To The Long-Term
Besides your must-haves and would-likes, one thing you should pay attention to is the future. Eventually, you're going to have to sell the house, so you'll want to find a home with good, long-term resale value. Buying the cheapest house in a nice, established neighborhood can be a great investment, as value is likely to increase. On the flip side, buying the nicest house in a cheaper neighborhood leaves little room for appreciation, meaning you'll get a much lower return on investment if/when you decide to sell.
4. Watch Out For Structural Issues
Picture this: You've found what seems to be a great home for you, it checks almost every box, and it's affordable. However, during a showing, you notice there may be major water damage, electrical or plumbing problems, or a structural issue. Don't just ignore these.
Structural issues in a home mean that that portion of the home needs to be repaired, no matter what. And oftentimes, repairing damage to the actual structure of the house can cost a pretty penny. So always be sure to pay attention to major issues, and don't be afraid to walk away from a home if you're not in a position to tackle them.
5. Look Past Superficial Problems
While you should be paying close attention to major issues, you can look past superficial issues. An ugly color of paint, stained carpet, cracked light switch covers, or dirty windows are all minor issues that contribute to a house looking worse than it is. However, these surface problems can actually be an advantage for smarter buyers. Most potential buyers are looking for move-in-ready homes. They will see these issues and pass on the home. But, if you think about it, these are hardly major problems, and just a slight bit of renovation and cleaning up can fix these. This mindset can help you get a leg up on buyers in this ever-competitive market.
6. Don't Wait Too Long
In this day and age, homes are selling faster than ever, oftentimes going under contract within days of them being listed. Waiting even a day or two can mean losing out on a house to another buyer. It can be stressful not having time to make these difficult decisions, but you can't wait too long to make them.
For this reason, you should bring along 1 or 2 people with you when going house hunting, even if you plan on living alone. Close friends and relatives can help you realize what's best for you, and can assist you in making the tough decisions that come with house hunting.
7. Learn From Your Failures
The fact of the matter is, you may not get the house you want on the first try, especially if it's a seller's market. However, you can learn to improve certain things when buying a home. Consider what successful buyers are doing. Look at yourself as well. Can you make a better offer for sellers? Learning from attempts and improving your offers can serve to help you get accepted when it comes time for a seller to choose an offer.
8. Be Patient
Most importantly, be patient. It can take weeks, months, or even YEARS to find the right home. The more specific your must-haves, the more patient you will need to be. Successful home buyers know that buying their dream home can be a marathon rather than a sprint. If you're thinking about buying a home, get in touch with us at 919-887-5114 to get started.