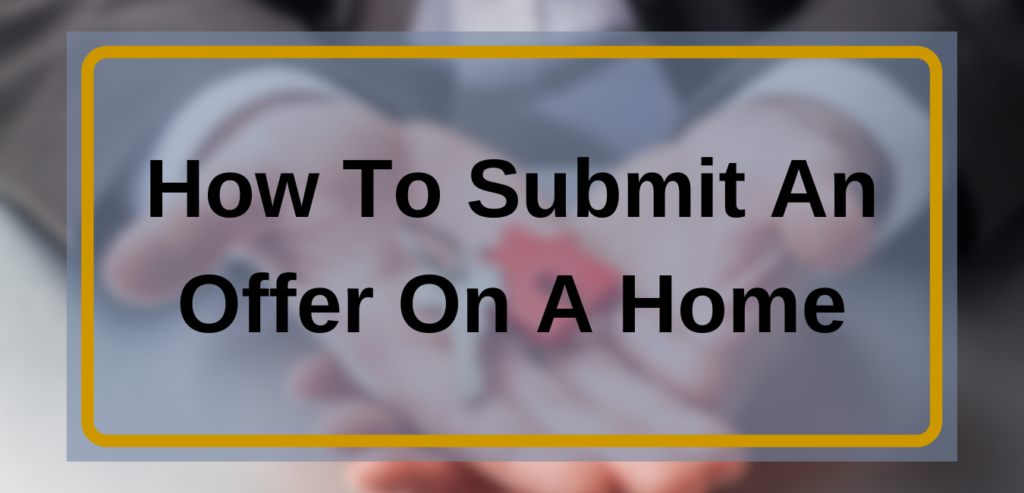 One of the most nerve-wracking parts of the home buying process can be submitting an offer. After weeks or even months of looking at homes, it can be stressful to have to submit an offer on a home you love. Home offers are generally sent in the form of an 'offer letter', though there are other names for it. This is a legal document that goes over several conditions of the purchase of a home. A real estate agent/attorney should do the majority of it on their own, but there are some things the home buyer(s) themselves should consider.
1. What Price Are You Willing To Offer?
When buying a home, think about what price you are willing to offer. Remember the fixed budget that you set at the beginning of the process? Try as hard as possible to not go over that. If you find a house you are truly in love with, it may be worth it to go slightly over that number, but remember, that is more money you will be paying for years to come.
2. Think About Timing
Timing is important when it comes to both submitting an offer and closing in general. Submitting an offer too late can mean that the seller chooses an offer before yours, and you can lose out on the house. So don't wait! It may be stressful to take the plunge, but it's something that can't be put off.
The seller may also be limited in time due to having to move in somewhere else. If your move-in date is too late for them, it can be detrimental to your offer. On the offer, tell the earliest date that you could move in, in order to make the deal best for the seller.
Your agent may be able to find out what the seller needs so that you can craft a more attractive offer.
3. Don't Lowball Too Hard
In certain market conditions, a lowball offer can be a way to initiate a back-and-forth with a home seller, and possibly get a better deal on a home. However, lowballing on a house has its limits. If an offer is too low, it can be insulting to the seller and might result in an instant denial of your offer. In general, don't offer much less than the home's true market value.
In a Seller's Market, though, lowballing is completely unrealistic and a waste of everyone's time. Currently, high home prices and low inventory have led to an extreme seller's market. Home sellers are getting dozens of offers, many of which will be over list price. A seller in this situation has no reason to even consider a lowball offer.
If you're looking to offer below list price, consider price-reduced homes or stale homes. These sellers will be more motivated to play ball.
4. Contingencies
Contingencies are a tricky part of the offer. A contingency is basically anything that either side of the deal needs for the deal to go through. They are essential for the buyer, as it gives them a way out of the deal. However, that very factor makes them unappealing to the seller. The more contingencies an offer has, the more chances the buyer has to back out, which is not something the seller wants. Try to limit contingencies, and only include necessary/basic things such as a home inspection, or other things that are absolutely crucial to you.
5. Win Over The Seller
This can be a challenge and not something that will work every time. Sellers are people too, and people can be heavily swayed by feelings and emotions. Your agent may be able to reach out to the listing agent to find out what the seller is looking to get out of the deal (besides selling their home). Maybe they need to move quickly. Or, maybe they are building a new construction home and have to wait for it to be built. This information can help you cater your offer to the seller, making them more likely to pick your offer because it better meets their needs.
Another commonly recommended practice is to write a 'love letter' of sorts to the seller about the home. The idea is that this can help connect with the seller. These can be problematic or simply a waste of time, though. Discuss writing a 'love letter' with your agent.
6. Don't Be Afraid To Move On
If you make an offer on a home you really love, and the seller either rejects your offer or presents a counter-offer with unreasonable terms for you, it's ok to move on. Houses come onto the market every day, and for every house that comes under contract, another one is listed. It can be disheartening to lose out on a home you love, especially in this current market, but you will find the right home for you eventually. Plus, sometimes that perfect house comes back on the market and you get a second chance.
---
Are you ready to buy a home? Contact us! We have a team of experts ready to help you make an offer on your dream home as soon as possible.