We are so grateful and proud to have been a sponsor of the Boys & Girls Club 18th Annual Charity Golf Tournament on May 18th, 2018! Despite the rainy weather, our team had a great time helping a charity that is special to all of us. We drove the beverage carts for the event.
The charity golf tournament was held at the Zebulon Country Club in Zebulon, NC. Everyone involved in the event was warm and friendly, and we all truly enjoyed spending the day at the country club.
Our team members that helped with beverages for the Boys & Girls Club Charity Golf Tournament were: myself (Elisa Moore), Kelly Straughn, Jamie Keith, Amy Straughn, Jane Valentin, and Merissa Jelonek.
Our charity golf tourney adventures include some creative driving from Kelly Straughn and a copperhead snake blocking the trail! 😲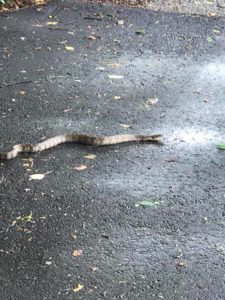 Volunteer With The Boys & Girls Club of Zebulon
We take every opportunity to support this wonderful organization because it is such an important part of the community. The Boys & Girls Club of Zebulon offers a dedicated youth facility where young people of East Wake can go for positive activities after school and on Saturdays.
The Boys & Girls Clubs mission is to enable all young people, especially those who need us most, to reach their full potential as productive, caring, responsible citizens.
Volunteers and community support are crucial for the Boys & Girls Club mission. If you're looking for ways to help, please check out their volunteer opportunities page.