In most years, home builders offer incentives, especially in the fall and winter as the housing market slows down for the holiday season.
However, over the last couple of years, housing demand has been so great that builders didn't need to offer many incentives (if at all).
With interest rates and prices rising, affordability has become a serious issue. This has pushed potential home buyers out of the market.
With that, home builders are once again beginning to offer incentives, and they're reducing prices.
It can be hard for buyers to find these deals, though. We keep our ears to the ground and network with local builders, so we know about Raleigh home builder incentives.
We've put together a list. However, there are new incentives coming up every few days now, and they change quickly. If you're looking for a deal on a new construction home, call us at 919-887-5114.
It's extremely important that you work with your own New Construction Buyer Specialists, and not just the builder's sales agents. They work for the builder, not you.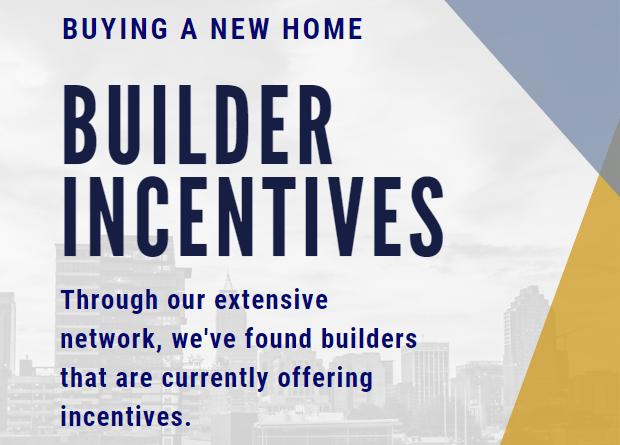 Your New Construction Specialists
We're new construction experts! We have helped many home buyers purchase brand-new homes. Plus, we've got home builders on our team, and we've built or purchased new construction homes ourselves. Let us be your guide and advocate throughout the process.
If you're considering new construction, reach out to us at 919-887-5114 to get started.
Looking for a great deal? Check out new construction homes with price reductions in the Triangle area!