Low inventory has been a problem for most of the United States, and it's a problem here in the Triangle too. If you've been looking for a home in the Raleigh NC area under $300k, you have probably experienced this first hand.
This spring is no different, and despite rising interest rates it could be one of the most competitive home buying seasons since the Great Recession. This is because there are new buyers entering the market, plus the many frustrated home buyers that didn't find a home last year are still trying to buy. There simply aren't enough listings to go around, and due to a number of factors, new home builders aren't building enough affordable homes, which is where demand is highest.
Know this… depending on your price point, you will likely find yourself in multiple offer situations with rapidly increasing prices.
If you're thinking about buying a home this spring or summer in the Raleigh area, it is important to be prepared. If you don't have all your ducks in a row when you find the right house, you may lose it to a buyer who has their finances in order and is able to make a stronger offer.
1️⃣ Check Your Credit Report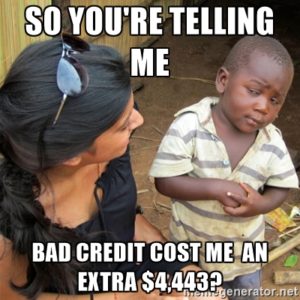 The very first thing you need to do is get a copy of your credit report if you haven't done so recently. You get a free copy every year.
Now is the time to look for errors in your report. It can take time to get these corrected, but you don't want anything incorrect bringing down your credit score.
This will also help you see your debt. Consider consolidating your debt to bring down your monthly payments as well as your debt-to-income ratio. This is one of the factors lenders will use to determine your creditworthiness.
2️⃣ Talk With A Lender
Few things are more heartbreaking for home buyers than falling in love with a home that is just beyond reach. Before you start falling for homes with features or amenities you might not be able to afford, talk with a lender. Find out how much house you can afford, so you can look at homes you can actually buy.
Once you know what price range you need to be in, you can search homes online that are in that price range and start to make a realistic wish list.
If you don't have a lender, give me a call at 919-887-5117. I can put you in touch with a lender that will be able to help.
3️⃣ Determine What You Can Actually Afford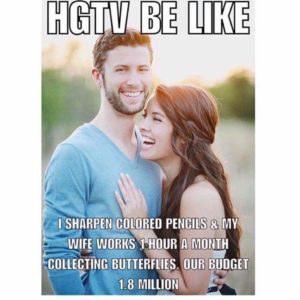 It's not just about your mortgage payment. If you're a first time home buyer, you may not be aware of other costs involved in home ownership. A housing budget needs to include insurance, taxes, utilities, maintenance costs, and potential HOA dues.
Experts recommend that a monthly mortgage payment be 80% or less of what you were paying per month for rent.
4️⃣ Get Pre-Approved
Getting a pre-approval letter will help you in a couple of ways. First, it will help you stay true to your budget. Second, it will give you an advantage over buyers that have not taken this step.
When you find the right house, submitting a pre-approval letter with your offer will show the home seller that you are ready, willing, and able to buy the home. If a competing offer doesn't have this, the seller may choose your offer, even if the other offer is higher.
If you're serious about buying a home in a competitive market, you need to be pre-approved.
5️⃣ Decide What Kind Of House You Want
Think about what you want in a home now and in the future. Home buyers can lose out on the right home because they couldn't make a decision fast enough. Keep in mind that the best homes are getting multiple offers and going under contract within a couple of days of being listed.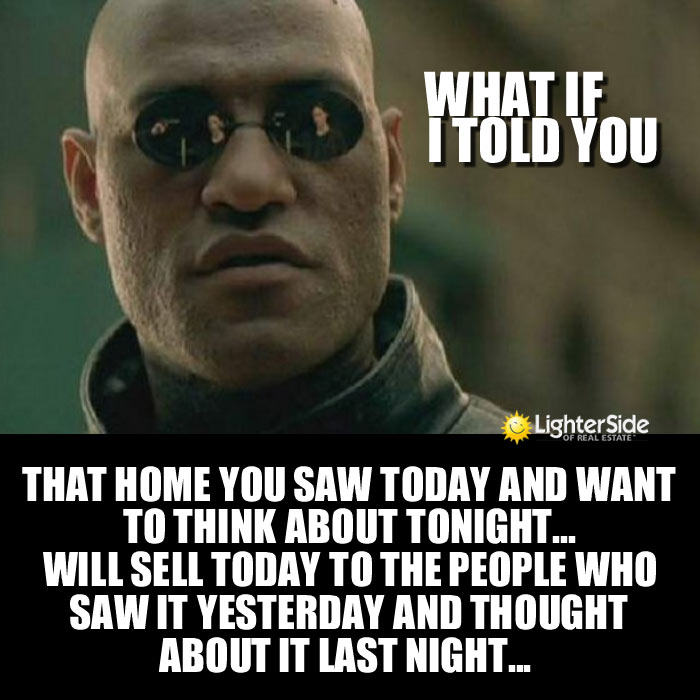 That means you need to know what features and amenities are most important to you. Think about what you're willing to compromise on: location? price? space? features? Understand that there is no such thing as the perfect anything in life, and that includes buying a home.
An experienced, local Realtor will be a big help at this point. Statistically, home buyers find and buy a home faster with help from a real estate agent. Talk with your agent about your budget and what you're looking for in a home. Your agent will be able to find and show you homes for sale that match your criteria as closely as possible. Plus, a real estate agent will give you access to homes for sale that you might not otherwise find such as homes that are Coming Soon.
Be Prepared – Call A Pro
Bottom line if you're thinking about buying a home in the Raleigh area soon, an experienced real estate agent will be able to help you every step of the way. We can put you in touch with lenders and help you find and buy the right house for your needs. Give us a call at 919-887-5114 to get started!